Peace and Freedom
Defense ministry confirms move to dispatch maritime patrol aircraft.
By Prashanth Parameswaran
The Diplomat
On April 20, Taiwan's defense ministry reportedly confirmed for the first time that the country will dispatch P-3C Orion maritime patrol aircraft on surveillance missions in its claimed territory within the disputed South China Sea.
According to the ministry in a report sent to the country's legislature, while the aircraft are now engaged in anti-submarine reconnaissance and joint surveillance in Taiwan's surrounding waters and air defense identification zone (ADIZ), the military will gradually expand their deployment to areas outside the ADIZ including in the South China Sea. No specifics were given on either when this would occur or what the specific scope of the P-3C Orion aircraft operations would be.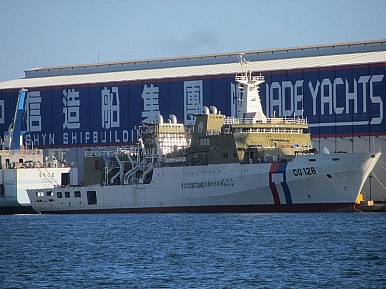 ROC Coast Guard vessel
Taiwan currently has received eight of a total of 12 refurbished P-3C Orion aircraft from the United States as part of a…
View original post 461 more words